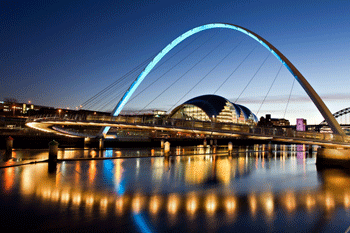 The Government has reaffirmed its commitment to building the Northern Powerhouse.
Northern Powerhouse minister Andrew Percy has confirmed Whitehall's intention to continue focusing on the development of the north as he sets off for a tour of Hull, Manchester and Liverpool.
'Building the Northern Powerhouse is a long-term government priority and central to our plans to rebalance the economy,' he said.
'As a proud Northerner, I am determined to ensure that people in every part of the North – from large cities to small rural communities – enjoy greater control over their lives and stronger, more sustainable economic growth.
'That's why this government will continue to support major investments to unlock the potential of the North and ensure that every area benefits from a growing economy.'
Commercial secretary to the treasury Jim O'Neill said: 'Making our great northern towns and cities a powerhouse for the economy once again is the reason I joined government, and there is evidence everywhere you look that our plans have already made a real impact.
'It is fantastic to be able to continue to champion the Northern Powerhouse within the very heart of government and there will be no let-up in our commitment to fuel the local economy through encouraging foreign investment, improving transport and creating new jobs.'