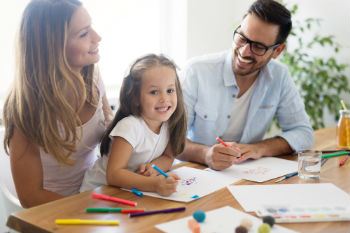 Local authority leaders have welcomed proposals from the Government to launch a new register of all children not attending mainstream schools.
The Department for Education published the consultation today which also seeks views on proposed legislation to make it a duty for parents to inform their council when their child is not attending a mainstream school.
The legislation would also compel councils to provide support to parents who are home educating their children if they request support.
The chair of the Local Government Association's Children and Young People Board, Cllr Anntoinette Bramble, welcomed the announcement.
'The LGA has long-called for a register of children not in school and we look forward to seeing these proposals implemented as a matter of urgency,' she said.
'A register will help councils to monitor how children are being educated and prevent them from disappearing from the oversight of services designed to keep them safe.'
'Councils fully support the rights of parents to educate their children in the best way that they see fit, and the vast majority of parents who home educate their children do a fantastic job, and work well with their local council to make sure that a good education is being provided,' she continued.
'For the minority of children where this is not the case, councils need to be able to check a child's schooling, to make sure they are being taught a suitable and appropriate education in a safe environment.'
Cllr Bramble added that the Government should change the law to give councils the powers and appropriate funding to enter homes or other premises to check a child's schooling.