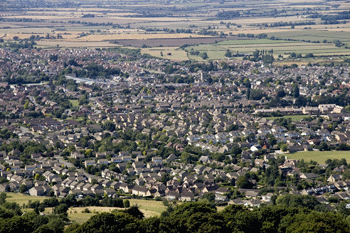 Rural areas risk becoming 'enclaves of the affluent' unless the Government acts on affordable housing and austerity, a coalition of organisations warn.
The Rural Coalition has urged ministers to 'up their rural proofing game' on key public policy areas to deliver a fairer deal for the over nine million people in danger of being 'left behind' in rural areas.
The network of 12 leading national organisations, including the CPRE and the National Housing Federation, called for a planning system and funding regime that delivers a 'meaningful increase' in the number of affordable homes outside of towns and cities.
They also asked for a fair distribution of funding between urban and rural areas for all services including healthcare and transport, and an industrial strategy that realises the potential of rural areas.
The groups said Whitehall should rural proof Brexit and post-Brexit policy decisions, to ensure that they meet rural needs.
'The Government must recognise that rural England is not just about farming and the environment, and address the very real challenges facing those who live and work in our smaller towns and villages,' Margaret Clark, chair of the Rural Coalition.
'For too long, rural people and businesses have been left behind and sidelined in the national political debate. It is time for Government departments to up their rural proofing game to achieve a Brexit deal and domestic policy agenda that works for rural communities.
'From now on, all policies and their implementation must be properly assessed to ensure they meet the needs of the millions of people who call the countryside home. Rural communities deserve to have a sustainable future and the time to act is now.'