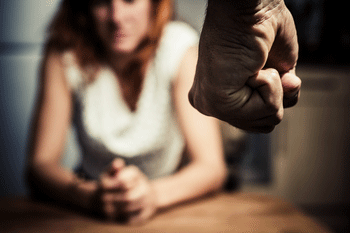 Over 60 projects are set to receive a multi-million pound injection of cash in order to help survivors of domestic abuse, the Government has confirmed.
The £22m in funding, announced on Saturday, will go to 63 projects across England which will be delivered by councils working alongside other organisations.
The money will provide over 2,200 new beds in refuges and other safe accommodation, access to education, and tailored employment and life skills guidance to help abuse survivors.
The fund, which was first announced over the summer was originally intended to be £19m.
'Domestic abuse is a devastating crime, which shatters the lives of survivors and their families. It is our duty to ensure survivors can seek help by providing the support they need to restart their lives,' said housing minister Heather Wheeler MP.
'Through providing specialist accommodation and access to employment, this fund will make sure local authorities and charities can provide a strong safety net for anyone facing the threat of abuse in their own home.'
Sandra Horley, chief executive of Refuge, said the funding was 'hugely welcome.'
'Critically, this funding ensures that many of our refuges will remain open and continue to provide life-saving specialist support to those experiencing domestic abuse,' she said.
'A small number would have been forced to close had we not received these crucial funds.'