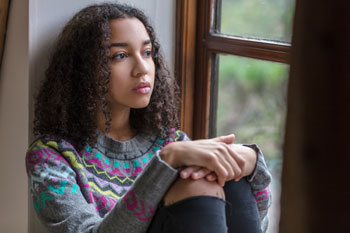 Young people leaving care have been promised better housing, healthcare and employment opportunities in a new government scheme.
Marking National Care Leavers Week, education secretary Gavin Williamson said cross-government support would be available to young people leaving the care system alongside £19m investment.
It includes £10m to create stable homes, £6m to support young people leaving care to live independently and £3m to help them go into further education.
Mr Williamson also committed to delivering 1,000 internships for care leavers over the next two years to help secure long term jobs.
It will include expanding the Civil Service Internship Scheme and other public sector projects.
Mr Williamson said: 'Young people leaving care face enormous barriers in their lives as they move towards independence, from not having a trusted person in their life to rely on, to not having a safe home to return to at the end of the day.
'Housing, healthcare and education are three of the biggest obstacles they have to overcome. We all have a responsibility to do better for them – so I'm bringing together colleagues from across government to join me in transforming the support we offer care leavers in all of these key areas to make the biggest difference in their lives.'
'This starts immediately, because we must raise the bar for these young people, to give them greater stability and a strong sense of purpose in adulthood.'