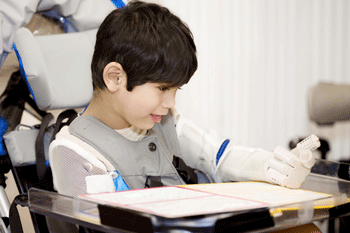 A total of 19 local authorities have invited applications to sponsor new free schools for children with special needs.
Schools system minister Lord Nash said it would mean more than 1,600 new special free school places being created throughout England.
Organisations including multi-academy trusts and charities can apply to sponsor the new schools, setting out how they will be able to meet specifications for each project.
Lord Nash said criteria had been developed by local authorities with the department for education to ensure they meet the needs of local communities.
There are currently 346 open free schools, 38 studio schools and 48 university technical colleges providing more than 234,000 places when full.
The Government says they provide choice, innovation and higher standards for parents.
The new schools are part of the most-recent wave approved in April, separate from government plans to open 30 free schools in partnership with local authorities as recently announced by education secretary Justine Greening.
The new specifications include a 200-place school for pupils aged 3-19 in Bedford and a 100-place school for pupils aged 5-19 with complex communication and interaction needs, autism spectrum disorder and other social and mental health needs in Doncaster.
Lord Nash said: 'Free schools are providing many good new school places in response to the needs of communities across the country.
'This process will give local authorities the chance to identify expert organisations with proven track records in SEND provision to run special schools that will help hundreds of children fulfil their potential.'
The Government's free schools policy has faced increasing levels of criticism in recent months.
A Public Accounts Committee (PAC) report published last April said the system for funding new free schools was 'increasingly incoherent' and 'too often poor value for money'.