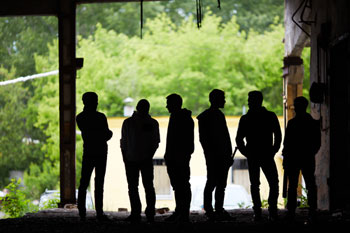 Local authorities are being given the opportunity to bid for funding to tackle youth and gang crime in high-risk areas.
The Supporting Families Against Youth Crime fund will support frontline professionals working with children and young people to intervene earlier to help keep them away from gangs.
It will also support more in-depth work with parents and carers to help them fully understand the risk factors and dangers of their children becoming drawn into gang crime.
'Knife crime and gang violence can devastate the lives of young people, families and their communities,' said communities secretary, James Brokenshire MP.
'Carrying knives must never become normal behaviour and we need to change the culture among many young people.
'Early intervention and prevention is vital to tackling violence. That is why I am announcing £5m to support initiatives which are helping young people to take a positive direction in life.'