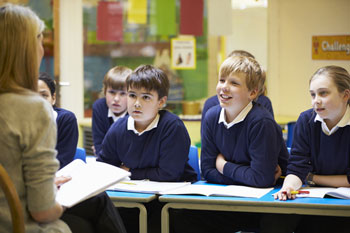 Head teachers have attacked the way the Government has used statistics to defend its spending on education as 'shocking and disturbing'.
Education minister Nick Gibb repeatedly claimed the UK was third highest spender in the world in international tables.
Following the protest by head teachers outside parliament last week he said: 'OECD has recently confirmed that the UK is the third highest spender on education in the world.'
But it later emerged the figure includes billions of pounds of individual payments made by students for university fees, and is three years old.
Jules White, the head teacher who organised last week's protest on funding, said the use of 'erroneous figures' was 'both shocking and disturbing'.
He said there was independent evidence to show schools were struggling with cuts and accused the Department for Education of using 'partial and distorted information'.
Geoff Barton, leader of the ASCL head teachers' union, said: 'It is disingenuous if the Government is conflating school and university funding.
'Instead of mounting increasingly spurious attempts to undermine the evidence, the Government should focus on providing schools and colleges with the investment they so clearly need.'
The DfE were unable to provide a comment.