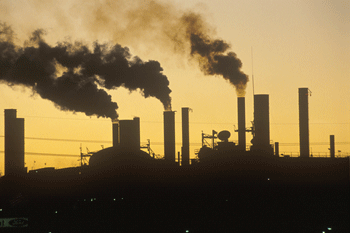 The future of the Environment Bill is presently unclear, thanks to two distinct, yet related, events: the general election and Brexit.
The government's intention was always to have the Bill ready by 31 December 2020, so that it could either come into effect at the end of the transition period in the event of a deal with the EU, or so that the gap between leaving without a deal on 31 January 2020 and the Bill becoming an Act of Parliament was as short as possible.
While its progress into the statute books has been smooth so far, with general cross-party support at its second reading at the end of October, it met a stumbling block with the dissolution of Parliament on 6th November. This means the Bill has technically 'failed', and whether it is resurrected will depend on the new Government, whatever it may look like. A new, non-Conservative Government may agree a new deal with the EU that sees closer alignment, or Brexit not happening at all, so the Bill may no longer be required.
But, if it is required and subsequently becomes law, then certain parts of the Bill are of particular relevance to those in local Government.
New scrutiny
The Office for Environmental Protection will take on the functions currently carried out by European Commission under the current EU governance framework. It will be responsible for overseeing compliance with environmental laws by public authorities, for handling complaints concerning such non-compliance and also for examining and advising government on new environmental policies.
It will also scrutinise decisions of public authorities and, where they do not comply with environmental law, will ultimately be able to bring judicial review proceedings to challenge such non-compliance.
Public bodies need to be alive to this new scrutiny and challenge function.
Air quality
The Environment Bill contains a number of provisions relating to air quality. These include new powers for local authorities concerning engagement with major contributors to air pollution in an area, and the ability to impose fixed penalties on those responsible for the emission of dark smoke. While these powers are relatively weak, they are nevertheless extra powers for local governments to deploy.
Biodiversity
A more significant element of the Bill is its treatment of biodiversity. Among other changes, it introduces the principle of net gain – the idea that a developer should offset and improve the value of natural habitat that is damaged or destroyed as a result of development. The new framework and requirements will introduce a number of complicated processes and obligations that planning authorities will have to familiarise themselves with, and be responsible for implementing.
Waste and resources
Lastly, the Bill contains new obligations and requirements that could have a real impact on one of the most hotly-debated local government issues: waste collections.
The new measures include imposing charges for single use plastics and a deposit return scheme, electronic waste tracking requirements, resource efficiency obligations and most significantly a requirement for the separate collection of a number of consistent waste streams, perhaps removing the flexibility local authorities have had up until now.
It may be tempting for local government officials to focus their thoughts elsewhere while the current political situation remains in a state of flux. But the potential impact that the Bill might have on their day-to-day operations means that they would be wise to keep a watching brief on its progress, and prepare for the potential implications of its enactment.
Simon Colvin is a partner at Weightmans law firm and lead's the environment team. He is also head of the firm's energy and utility sector