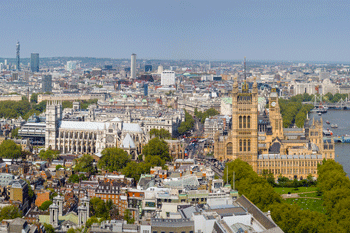 The deputy leader of Westminster City Council has referred himself to the authority's monitoring officer after revelations he had been entertained more than 500 times in three years.
The Conservative councillor Robert Davis has disclosed that he has accepted hospitality and gifts from developers, businesses, and other parties 514 times since 2015.
Cllr Davis, who was the chair of Westminster's planning committee for 16 years, admitted that around 150 of these were from property industry figures and included a trip to the south of France for the MIPIM real estate exhibition.
The council's Labour group said this was evidence of Westminster's 'broken culture'.
Councillors have to notify the authority's monitoring officer of any gift, benefit or hospitality with a value in excess of £25 received as a member of the council.
The role of the monitoring officer is to ensure good governance, including adherence to council constitutions and codes of conduct.
The gifts accepted by Cllr Davis included tickets to see Cirque du Soleil at the Royal Albert Hall, a day at Wimbledon's centre court, and lunch at the Ritz.
He also spent the night at Corinthia Hotel as part of a package provided by the London Mayors' Association for their annual dinner. The hotel is reportedly less than four miles from his home in Maida Vale.
Commenting on the revelations, Cllr Davis emphasised he had not broken any rules.
'I have decided to refer myself to the authority's monitoring officer,' he said.
'I am absolutely clear I have not broken any rules, but given recent attention I believe this is the right step to take so that can be shown to be the case, and to reassure residents of this.
'Throughout my 36 years at Westminster City Council, I have had only one aim; to serve the people of Westminster. I have always been scrupulously open in my register of interests precisely to ensure transparency.'
Westminster council's Labour group said this was evidence senior Conservative councillors had 'very close relationships with developers' at a time when developers were building fewer 'affordable' homes than required in the council's planning policy.
Criticising what he called a 'broken culture' at the council, Labour's Cllr Adam Hug said: 'Councillors should have a transparent relationship with developers and other powerful interests so that residents can be assured that their representatives are fighting for them rather than dining out on developers' expense accounts.'