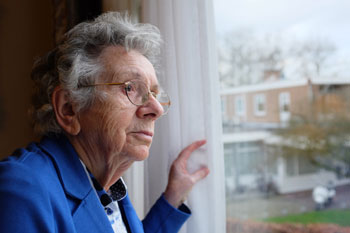 A £125m programme to help vulnerable, elderly and homeless people in Wales 'creates uncertainty and lacks direction', assembly members say.
The Welsh government claims its Supporting People Programme helps 57,000 people per year — 37,000 of whom are elderly — live independently and securely.
However, the National Assembly Public Accounts Committee said it was unable to find out how successful the 14-year-old programme had been and what had been learned from it to make improvements.
The Welsh government has also announced the programme could be merged with a number of other schemes to create a single 'Early Intervention, Prevention and Support Grant'.
The committee, however, said they could find little evidence to support why this was necessary or why it was better than the existing funding regime.
'It is clear that after some 14 years in existence there remained a number of significant shortcomings with the governance and management of the Supporting People Programme,' said Nick Ramsay AM, chair of the committee.
'The pace of progress in addressing issues raised by previous reviews, for example, with regard to the funding formula and the monitoring of the impact of the Programme, had been slow.
'While we recognise that there may be scope to better integrate grant programmes to achieve better outcomes, we have serious reservations about the way the proposals for the new integrated grant were developed and announced in the fine detail of the Welsh Government's budget proposals.'
The Welsh Government needs to do more to demonstrate the evidence base for its proposals and to test the arrangements through robust evaluation of the flexible funding pilot projects that are now underway before deciding on the scope of any new grant and the timetable for its implementation,' Mr Ramsay said.
A Welsh Government spokesperson said: 'We are committed to ensuring that vulnerable people are supported to access good quality housing and help them maintain their tenancies. The Supporting People programme plays an important part in helping us achieve that aim.
'We are also investing an additional £20m to tackle homelessness in 2018-19 and 2019-20, combined, and an extra £10m for youth homelessness.'