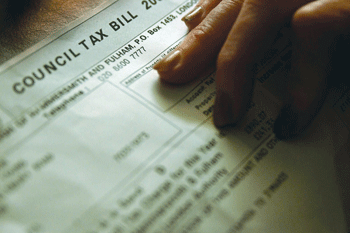 Council tax bills are set to increase by an average of 6.5% across Wales - the largest rise in 15 years - according to new figures.
The council tax survey by the Chartered Institute of Public Finance and Accountancy (CIPFA) also found significant gaps between the increases in different parts of Wales. The average band D equivalent in South Wales has seen an increase of 5.7%, whereas mid and west Wales face a 8.1% increase in their council tax bills.
Rob Whiteman, chief executive of CIPFA, said: 'Having lost nearly 50% of the grants received from central government, it is unsurprising that councils are seeking to increase their council tax take with the cost of running local services being passed onto households.
'Such rises in council tax also raise serious questions over the ability of the tax to provide a long-term funding solutions. Further reform must be considered beyond the revaluation made in Wales in 2003.'