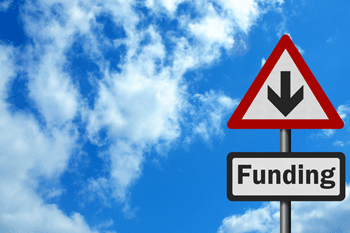 Six North Wales council leaders have written to the Welsh government warning them that without a change to the way local government is funded, there will be 'substantial cuts' to front line services.
The letter was signed by all the local authority leaders sitting on the North Wales Regional Leadership Board and covers local government reform and finance for local services.
It stated that the leaders were 'deeply concerned that without a significant change in funding policy for local government there will be a financial tipping point in the next financial year which will see the commencement of substantial cuts to valued services to the community.'
It continued: 'Teachers, social workers, librarians and all manner of other workers delivering local services will all be subject to job-losses without increased funding for local authorities.'
The letter argues that councils have been hit by a number of factors outside of their control, including revenue support cuts and legislation that requires more services that are not fully funded by the Welsh government.
It also highlights the pressures created by the increase in demand from an ageing population and the rising workforce costs from nationally agreed pay and pension awards.
The six council leaders invited Rebecca Evans, the minister for finance and trefnydd, and the minister for housing and local government Julie James, to meet with them in a meeting facilitated by Chris Llewelyn, the chief executive of the Welsh Local Government Association.
They are calling for pay and pensions to be fully funded as part of the national agreement for pay awards; an increase to the revenue support grant; equal treatment of the social care workforce and NHS staff; and more flexibility for how councils are allowed to use their funding.
Responding to the letter, a Welsh government spokesperson said: 'We have done our best to protect local government in Wales from the worst of the austerity cuts imposed by the UK Government over the last decade.
'As a result of the UK Government's ongoing austerity agenda, the Welsh government's budget this year is almost £1bn lower in real terms than in 2010-11.
'We will continue to work with local government to deliver the best possible settlement for people in Wales. However, with Brexit and no clarity about our budget beyond April 2020, we are all facing unprecedented uncertainty about the future.'
'Local authorities are best placed to make decisions about local spending priorities and the funding system we have put in place gives them the flexibility and the authority to make those decisions,' the spokesperson added.