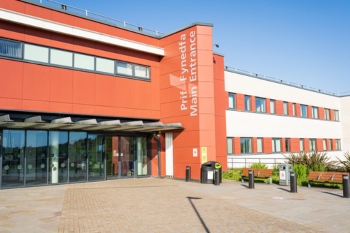 It could be seven years before Wales sees its NHS waiting lists come back down to pre-pandemic levels, Welsh Auditors have claimed.
Efforts to plough cash into health services in a bid to improve the service have failed because there is just not the capacity available.
The latest report from the Wales Audit Office revealed targets on waiting times have not been met for several years and the pandemic has exacerbated the problems. In February 2022, there were nearly 700,000 patients waiting for planned care, up 50% on February 2020.
While the Welsh Government made £200m in extra funding available in 2021-22 to tackle the backlog, NHS bodies could not use all the cash. £146m was allocated, with a further £12.77m returned to the Government.
Staff capacity, lack of physical space and limited private capacity to carry out planned care were cited for the failure to use the money.
Welsh Auditor General, Adrian Crompton, said: 'Just as the NHS rose to the challenge of the pandemic, it will need to rise to the challenge of tackling a waiting list which has grown to huge proportions.
'Concerted action is going to be needed on many different fronts, and some long-standing challenges will need to be overcome.'
The report recommends the Welsh government should:
Work with health bodies to set appropriate targets
Produce a clear funding strategy
Introduce systems leadership to push through plans
Focus on managing clinical risks, and support patients waiting for care.