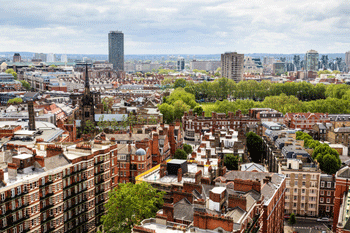 Council leaders in London have called on Whitehall to give them the powers to deliver local welfare support to residents.
A new report from the cross-party organisation London Councils has criticised the current approach to welfare provision, describing it as 'overly centralised'.
Supporting Low-Income Londoners: The Future of Local Welfare says that the ending of Universal Support this year, through which councils were funded to support Universal Credit (UC) claimants, ended local authorities' formal role in the delivery of UC.
The report also notes that the decision in 2015/16 to abolish national funding for Local Welfare Assistance, which were emergency payments made by councils to residents facing financial crisis, as well as years of budget cuts, had also undermined local welfare provision.
London Councils calls for the Department of Work and Pensions to introduce full sharing of UC data with local authorities, including notifications of when a claimant is sanctioned or affected by the Benefit Cap, and for Government funding of Local Welfare Assistance to be restored to pre-2015/16 levels.
'Boroughs are determined to tackle poverty and support low-income Londoners, but to achieve this we need a wholesale redesign of the national framework for local welfare,' said Cllr Muhammed Butt, London Councils' executive member for welfare, empowerment & inclusion.
'The capital is home to some of the most deprived people in the country and the Government's welfare reforms have hit many Londoners hard. Empowering boroughs to innovate locally and provide properly resourced welfare solutions would make a huge difference to the lives of many Londoners.'
A DWP spokesperson said: 'Every day our jobcentre staff work with local authorities and the voluntary sector to support vulnerable people, including helping them to access housing, budgeting advances or hardship funds where it's needed.
'Meanwhile, the Government continues to invest £129.6m a year in local government to support the vulnerable.'