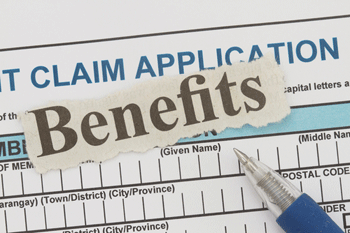 The welfare cap is encouraging a greater understanding of spending across government, according to the National Audit Office (NAO).
The cap, which is a limit on the amount of state benefits a household can claim in one year, has increased departments' oversight of spending on benefits and tax credits, according to the NAO.
The National Audit Office, the body responsible for scrutinising public spending, says the level of attention to spending forecasts has increased across government and at the Office for Budget Responsibility (OBR).
It offers OBR warnings over tax credits as an example. The OBR announced last year that the cap was breached owing to the government's decision to reverse some of its proposed reforms to tax credits.
The NAO does warn, however, that there is a risk the current scope of the cap may create an incentive for the Government to keep claimants on Jobseeker's Allowance instead of encouraging them into work and increasing entitlement to in-work benefits.
The auditors also found several areas in which analysis and forecasts could be improved. At the moment, interactions between benefits are not dealt with systematically and the OBR is not always given enough time to review all forecasts.
Amyas Morse, head of the NAO, said: 'Forecasts will always be uncertain but when spending is projected to be close to or over the cap, weaknesses in forecasts may affect policy or operational decisions.
'All departments involved should therefore move quickly to improve their processes.'