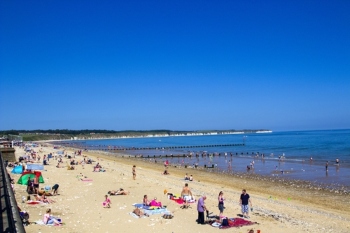 Councils will receive £56m to help high streets and seaside resorts open safely this summer.
The new £56m Welcome Back Fund can be used to install signage and floor markings, invest in street planting and seating areas, run publicity campaigns and prepare to hold events.
Communities secretary, Robert Jenrick, also said the first 70 councils to benefit from support from the High Streets Task Force have been selected.
Mr Jenrick said: 'Our Welcome Back Fund gives every city, town and high street support to prepare for a great summer. This funding will help councils and businesses to welcome shoppers, diners and tourists back safely.
'As soon as the roadmap allows, we need to get behind our local businesses and enjoy all that this country has to offer and that we've been missing so much.'
Cllr David Renard, economy spokesperson for the Local Government Association said: 'We pleased that this is a more flexible fund and that councils are able to make decisions on how it is used in their local area to maximise the impact.'
The Government has also published its response to the Parking Code Framework today pledging a new, simplified appeals process for parking fines.