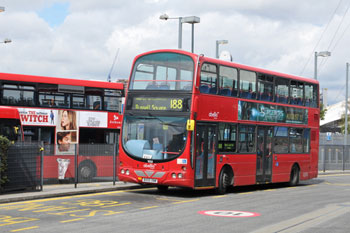 Britain's most popular form of public transport, the bus, is in 'steady decline' due to uncoordinated, fragmented government policy and local funding, according to influential MPs.
The cross-party Transport Select Committee has called on the Government to create a single national bus strategy, as for rail and strategic roads investment, to help local authorities improve services and increase passenger numbers.
The committee called for a national bus strategy for the network outside London where the market is still regulated by the end of 2020.
Under Network Rail and Highways England national rail and road networks have five year funding plans; however funding for buses is uncertain and in need of reform, the MPs said.
Despite more than three thousand bus routes in England having been reduced, altered or withdrawn since 2010/11, nearly three in every five journeys by public transport in Great Britain were taken by bus in 2017/18.
The funding mainly comes through passengers but the Government, through a variety of mechanisms, provides more than 40% of bus funding.
To continue reading visit Transport Network.