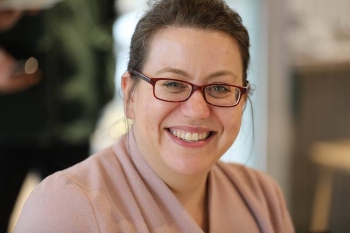 To help deliver the net carbon ambitions we have set, we must transition to a more circular economy. Almost half of global carbon emissions currently come from creating the goods and food we use – so we need a profound shift to reconfigure attitudes and approaches. Local authorities have a critical role in accelerating this shift, as employers but also as providers, buyers and users of services. London's Directors of Environment are championing the drive to a more sustainable economy.
Society's overwhelming use of a 'take, make, dispose' model is not sustainable. We must keep resources in use for as long as possible, by increasing sharing, leasing, re-using and repairing. This applies across a wide range of areas including the built environment, food, electricals and textiles.
With the UK preparing to host COP26, this is a critical year for climate action. And among policymakers, businesses, civil society and citizens alike, there is a desire to ensure a green recovery from the pandemic.
A recent ReLondon survey of decision-makers across local authorities and SMEs showed that 74% of respondents want their own organisations to make more use of the circular economy – with 28% not convinced that circular economy practices are currently well embedded in their organisation.
Prioritising the circular economy will help us build back better and more sustainably. In London alone, moving to a circular economy could cut the city's waste by 60%. As well as being a vital way to tackle the climate crisis, the circular economy helps shorten supply chains, supports new green jobs and encourages more connected and resilient communities.
A wide range of organisations and individuals are already doing great work – from policymakers offering stimulus packages to help business actively mould a more circular economy, to innovators transforming reclaimed materials into all kinds of goods. But we need faster progress, and collaboration is essential. To help benefit from the opportunities that circular economy can bring, we need to share insights, learnings, resources and skills.
The transformational change we must achieve requires collaboration on a larger scale and through partnerships and joined up thinking we can make a profound difference. We must continue to champion change and share innovative and efficient initiatives that deliver transformational change alongside benefits for residents. That's why initiatives such as London's Circular Economy Week, hosted virtually throughout last week, as well as the upcoming London Climate Action Week, are so vital.
With their high concentrations of people, goods and products, cities can be leaders for the circular economy – and it was inspiring during Circular Economy Week to see the wide range of brilliant work being done to change policy, practice, and behaviours across the capital and far beyond. For example, the Library of Things in south London – encouraging people to borrow things ranging from sewing machines to DIY tools – has already saved 15,900 kg of waste from going to landfill through borrowing rather than buying.
London Environment Directors' Network (LEDNet) is the membership association for London's Environment Directors. We support the increased adoption of the circular economy by influencing the development of policy at a national and regional level, providing a support network for members, facilitating collaboration that contributes to London's joint working, and developing best practice and policy on environmental and place-shaping issues.
Victoria Lawson is chair of London Environment Directors' Network (LEDNet)