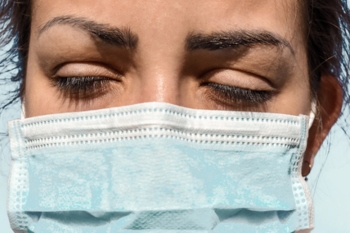 There could be a 'tsunami' of people not having the care they need unless action is taken to address staff shortages in social care, a watchdog has said today.
The Care Quality Commission (CQC) has warned the health and care workforce are 'exhausted and depleted', which could impact on the quality of care being delivered.
Its new report calls for increased stability in social care and closer working between all parts of the health and care system. However, it said that new models of care will be necessary to ensure that people receive the care they need where and when they need it.
The CQC welcomed the recent £5.4bn investment in health and social care but warned it must enable new ways of working and not just be used to prop up existing approaches and to plug demand in acute care.
Ian Trenholm, chief executive of CQC, said: 'While staffing is an issue for all sectors, we're particularly concerned about adult social care. We're seeing rising vacancy rates, some providers having to hand back their registrations as they don't have enough staff to deliver care, and examples of quality suffering due to lack of staff.
'If the new Government funding is to have an impact, it needs to be used to do things differently and to develop genuinely collaborative ways of working across all care settings. And staff need to be supported and rewarded.
'In order to attract and retain the right people to work in adult social care, there must be a sharp focus on developing a clearly defined career pathway – linked to training, supported by consistent investment, and better terms and conditions and pay.'
Cllr David Fothergill, chairman of the Local Government Association's Community Wellbeing Board, said: 'As this important report states, our care staff are depleted in number, leaving those remaining exhausted and working at maximum capacity. Losing them to other roles elsewhere will just compound problems for already overstretched services, which is likely to lead to even greater levels of unmet need.'
A Department of Health and Social Care spokesperson said: 'We appreciate the dedication and tireless work of health and social care staff throughout the pandemic. We have provided record levels of investment to support them and will provide £36bn over the next three years for health and social care across the UK.'