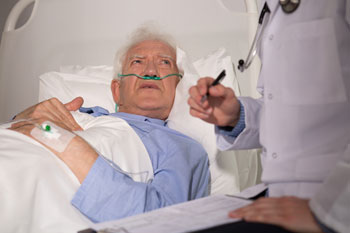 Social service departments are to be assessed for end of life care after a new report found some people were receiving poor services.
As part of the report, the Care Quality Commission (CQC) pledged to start assessing adult social care services and GPs on the level of end of life care they provide and whether it is meeting the needs of groups of people, including those with learning disabilities, dementia and progressive illnesses.
At present neither social care services nor GPs receive a specific rating on the care they provide for people at the end of their lives.
The CQC's chief inspector of general practice, Professor Steve Field, said: 'We found that where commissioners and services are taking an equality-led approach, responding to individuals' needs, people receive better care,' said
'We are committed to encouraging the improvements in services that are needed so that everyone receives the high-quality and personalised care they deserve at the end of their lives.'