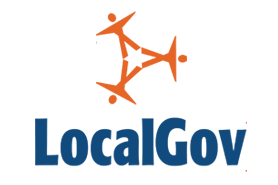 London seems to always be growing, with new buildings popping up every day. As the city's demand for space increases, the government continues to approve building plans to meet these space requirements. This, of course, comes with a price tag; government bodies are spending millions on new building projects to meet the growing city's demands.
This price tag is particularly alarming for a country that is still recovering from the 2008 recession, which left many boroughs of London in rough shape as they attempt to recuperate.
At the same time, vacancy rates in London's public sector buildings are growing steadily. The City of London, for example, has experienced a 100% increase in vacancy rates from 1998 to 2005, sitting at 16% vacancy in public sector buildings. Other boroughs have been hit even harder, with Kensington and Chelsea experiencing 200% increase in vacancy rates. This means that as the government continues commissioning new buildings, there are actually an increasing number of prime real estate public sector buildings already built that are left empty.
The DCLG, who circulated these findings, has not been able to publish data on vacancies over the past 8 years due to government budget cuts. This, ironically, could easily have been avoided if the government were to make proper use of the vacant space in London.
With this lack of data, the knowledge of vacant buildings in London has been kept out of the public eye, which means there is significantly less pressure on the government to act. However, the NHS recently revealed that between £50-60m pounds is spent on maintaining empty buildings. Clearly, this is an issue that needs to be addressed.
These empty spaces are not only a blatant waist of space, money, and resources, but also a clear detriment to the country in the post-recession economy. Budget cuts have become a common occurrence in the UK, particularly affecting health and education sectors that cannot afford to lose any more funding. Not only is money being wasted on the upkeep of empty, useless space, but the lack of data reporting it is justifying money spent on new spaces.
Meanwhile, important public sector services are missing out. If cutbacks are indeed necessary for the UK to recuperate after the recession, why not cut back on empty properties?
There are a number of possible solutions to this, but first and foremost, the government should be encouraging companies to use the empty spaces. They could, for example, offer tax breaks for companies who can consolidate their real estate and free up space for other businesses. The space is already there, and encouraging businesses to occupy it is in the best interest of everyone involved.
At Condeco, we have issued a call to government regarding this increasing number of vacant public sector buildings within London, which has now gained the support of local Labour MP Andrew Slaughter.
Both Condeco and Mr. Slaughter have contacted Rt Hon Eric Pickles MP, who is the leader of DCLG, expressing our concern over construction of new buildings whilst existing real estate is being wasted. Neither Mr Slaughter nor us have received a response.
London is always going to be a crowded city, but it does not need to be unnecessarily so. Filling empty spaces is the only way to capitalise on London's limited space and make sure nothing is going to waste in our fragile economy.
It is no longer acceptable for government officials like Rt Hon Eric Pickles to ignore issues that have a very real effect on the people of London. Money is being handled irresponsibly, andthe issue will only continue to get worse.
Paul Statham is the managing director and founder of Condeco