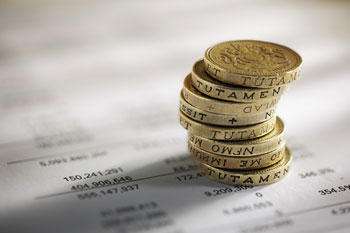 Town hall chiefs have warned that by 2020, nearly 60p in every £1 of council tax will be spend on caring for adults and children by 2020, putting considerable strain on other services.
New analysis by the Local Government Association (LGA) found that due to a rise in demand for social care, only 6p in every £1 of council tax will be spent on collecting bins and recycling by 2020.
Only 2p in every £1 will be spend on bus services, with roads and street lighting services only receiving 5p in every £1 by 2020, the research found.
'Within two years, more than half of the council tax everyone pays could have to be spent on adult social care and children's services,' said cllr Claire Kober, chair of the LGA's Resources Board.
'Councils will be asking people to pay similar levels of council tax while, at the same time, warning communities that the quality and quantity of services they enjoy could drop.'
The LGA is calling for councils to be allowed to keep all of the business rates collected locally to help fund services. It also wants the Government to set out how it intends to fund councils to meet future inflation and demand for services.
Cllr Kober added: 'The Government must recognise that councils cannot continue without sufficient and sustainable resources. Local government must be able to keep every penny of taxation raised locally to plug funding gaps and pay for the vital local services our communities rely on.'