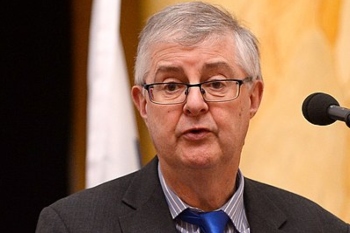 A two-week 'fire-break' will be introduced in Wales this Friday to help slow the spread of coronavirus.
The 'fire-break' will put the country on strict lockdown measures for a fortnight including requiring people to stay at home unless for very limited purposes, a ban on households mixing, and the closure of all non-food retail, hospitality businesses and close contact services.
The Welsh Government has launched a new £300m fund to support businesses through the new restrictions, in addition to the wage-support schemes available from the UK government.
First minister, Mark Drakeford, said: 'This fire-break is our best chance of regaining control of the virus and avoiding a much longer – and damaging – national lockdown. We have a small window of opportunity to act.
'To be successful, we need everyone's help. Wales has shown throughout this pandemic that we can come together and take the actions to keep our families and our communities safe.'
There were 4,127 new confirmed cases of coronavirus in Wales between October 9 and 15, and the R number is currently between 1.1 and 1.4.