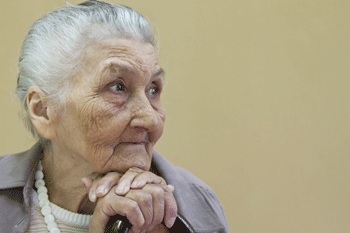 Council leaders have called on people to 'wake up' to problem of loneliness among the elderly which is putting an increasing burden on health and social care.
The call follows the launch by Age UK of its Christmas campaign 'No one should have no one' to raise awareness of loneliness.
It has produced a short film to highlight chronic loneliness which it says 1.2 million older people are living with in England.
Cllr Izzie Seccombe, chairman of the LGA's community wellbeing board, said: 'It is saddening that nearly a million people are in this position at a time when for many it is spent with their close friends and family.
'But loneliness is not just for Christmas, it is an all-year-round issue.
'Councils across the country have programmes and initiatives in place to tackle loneliness and work closely with voluntary organisations and faith groups to support isolated older people in the community.
'We all need to wake up to this problem, which is placing an increasing burden on health and social care.'