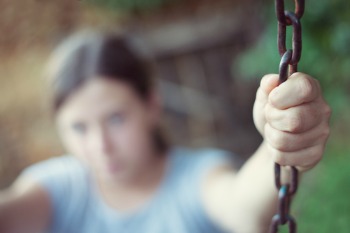 The scale of the challenge of vulnerable children needs 'bold solutions' such as a 25-year plan for early intervention, says the chief executive of the Early Intervention Foundation.
Dr Jo Casebourne was responding to the findings of the foundation's new report Realising the Potential of Early Intervention. According to the report, the reality of tackling complex social problems is that 'small, time limited pots of money are unlikely to make a dent' and it needs to be recognised that supporting children and families with complex problems requires a resource-intensive long-term response.
It identifies funding, short-termism, lack of joined-up thinking and action, gaps in our understanding and not delivering what works as the main barriers to delivering on the potential of 'evidence-based, appropriately selected and well-implemented early support'.
According to the report, the steps that need to be taken to deliver on the potential of early intervention are the setting up of a new long-term investment fund, a new cross-government taskforce, a new What Works Acceleration Fund and an independent expert panel to advise government on a long-term early intervention research strategy.
Dr Casebourne said four million children in the UK are living in poverty, with the number expected to rise to five million by 2020. She added that the future of vulnerable children was just as critical as housing and the environment – areas where the government had recently published long-term strategies.
She continued: 'We need to face up to the scale of the challenge and the commitment required. Big problems need bold solutions, like a 25-year-plan for early intervention, if we are going to truly change the course for a generation of children before it is too late.'