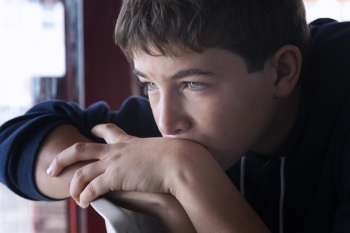 Vulnerable children in Scotland may have been detained unlawfully in secure accommodation, a new investigation has revealed.
The Children and Young People's Commissioner found some local authorities may have locked children up in secure accommodation without helping them understand why they have been detained or their right to appeal.
The commissioner said this was a breach of their human rights, especially as children in secure accommodation have a high level of need and vulnerability.
The investigation examined the cases of 118 children placed in secure accommodation across 27 local authority areas. It found a significant number of these children may have been unlawfully held for at least part of their detention.
Nick Hobbs, head of advice and investigations, said: 'Decisions with such severe consequences are not taken lightly but we have found that in some cases they are being made without due process of law, which is in breach of children's human rights.
'It is critical that these children understand what is happening to them, that they are a key part of decisions that can impact the rest of their lives, and that they are told about their right of appeal.'
The report urges local authorities to ensure they comply with existing laws and asses their policies and practices.
Mr Hobbs added: 'Children in secure care are some of the most vulnerable in Scotland. Local authorities in Scotland must urgently review their practice to ensure that they are acting within the law.
'These legal duties are critical to ensuring that every part of the process designed to protect them has their rights, views and experiences at its heart.'