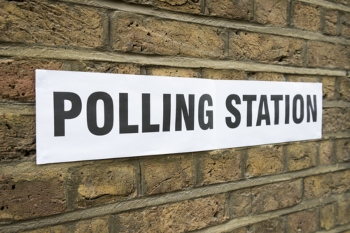 The Government must explain why a new law to make voter ID mandatory is both necessary and proportionate, MPs have said today.
The Joint Committee on Human Rights said the Government must do more to explain why the move is needed and how it intends to mitigate the potential barriers to voting.
It also wants more detail is needed on how the proposed Voter Card will operate in practice, and for the Government to consider introducing automatic voter registration to ensure those who are entitled to vote can do so.
Chair of the committee, Harriet Harman, said: 'The Government has a duty to ensure everyone can vote and no one prevented from voting by discrimination and also that elections are free from fraud. However current proposals which would prohibit voting without Voter ID may deny the right to vote from large numbers of electors, and could have a discriminatory impact. The Government must explain how these measures are both necessary and proportionate given the low numbers of recorded instances of fraud at polling stations.
'The Government must prove that the need for people to get a Voter ID card does not act as a deterrent to voting. In particular they must demonstrate an understanding, so far lacking, of the impact of these measures on marginalised groups and show how they plan to ensure access to the ballot box for all.'
Under the proposal, councils will be required to issue free voter cards for people without the correct identification.
A Cabinet Office spokesperson said: 'Stealing someone's vote is stealing their voice. Fraud in our elections is something we cannot allow room for, so we are stamping out potential for it to take place by requiring photographic identification. Voters in Northern Ireland have been using photo identification since 2003. It has been operating with ease for decades and has proven to be effective at tackling fraud and improving voter confidence.
'Our research, which draws on the most comprehensive data to date, shows that 99% of ethnic minorities already have a form of identification, as do 98% of those aged 70 or above. Local authorities will be legally required to provide a free voter card, for the small proportion of people who may not already have photo identification.'