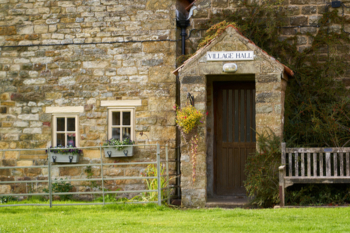 The Government has launched a £3m fund to improve village halls.
Village hall committees can apply for up to £75,000 to upgrade their existing buildings or add new meeting rooms.
The new scheme is expected to benefit about 100 of the more than 10,000 village halls throughout the country which are said to be vital hubs for communities to 'connect, collaborate and celebrate'.
It was launched by rural affairs minister Lord Gardiner and treasury secretary Robert Jenrick at Oxton Village Hall in Nottinghamshire.
Lord Gardiner said: 'Village halls are the cornerstone of our rural communities. They provide vital spaces and facilities for people across the country – from fitness and social activity through to healthcare and education.
'I am delighted to launch officially this £3m grant scheme for village halls, supporting these important hubs for our local communities.'