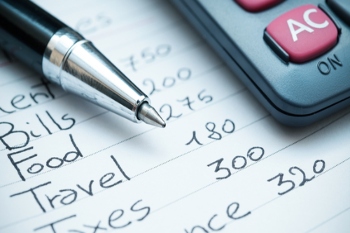 Today's increase in benefit payments marks the greatest fall in the value of the basic rate of unemployment benefit since 1972, think tank says.
The 3.1% increase that comes into effect today is based on inflation as of last September. However, inflation is expected to hit 7.7% this month. This means households in receipt of benefits will experience a real-terms cut to their incomes.
Since 1972, ministers have decided how much to increase benefit levels by each year based on an assessment of inflation. Since 1987, they have typically considered the rate of inflation the previous September to decide benefit levels each April.
A new analysis by Joseph Rowntree Foundation (JRF) has found that for eight of the 10 benefit level changes between 2013 and 2022, the basic rate of unemployment benefits has lost value, leaving it at a 35-year low in real terms.
A recent analysis by the JRF warned that such a real-terms cut will pull 600,000 people into poverty, around a quarter of whom are children.
'With living costs predicted to rise further this year, it is difficult to comprehend the logic behind a choice not to act to protect the value of benefits, thereby imposing the single biggest benefit cut of its kind in fifty years. The Government has chosen to weaken the incomes of the poorest at the worst possible moment,' said Peter Matejic, deputy director for evidence & impact at JRF.
'A decade of cuts and freezes to benefits have left many people in our society in increasingly desperate situations, struggling to afford food, energy and basic hygiene products. Without urgent action from the government, the stark reality is that the situation could get much worse.
'The Government must, at a minimum, ensure that benefit rises match the real rise in living costs as an immediate first step to protect people from hardship. Beyond this, the government needs to further strengthen our social security system, which was already woefully inadequate even before the cost of essentials began to shoot up.'
A Government spokesperson said: 'We recognise the pressures people are facing with the cost of living, which is why we're providing support worth £22bn across the next financial year and, as was approved by Parliament, benefits are being uprated by the usual measure, September's inflation figure.
'Our package of support includes putting an average of £1,000 more per year into the pockets of working families via changes to Universal Credit, cutting fuel duty and helping households with their energy bills. We have also boosted the minimum wage by more than £1,000 a year for full-time workers and are raising National Insurance thresholds so people keep more of what they earn.'