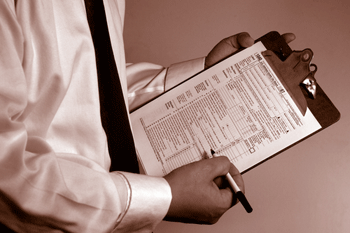 The use of bailiffs to recover council tax debts shot up by more than half in London last year, according to campaigners.
The Child Poverty Action Group and Z2K pointed to figures showing more than 19,000 low income, sick and disabled Londoners were referred to bailiffs in 2015/16, a 51% increase.
They say 26 of 33 London boroughs now charge council tax to households previously deemed too poor to pay, and eight have increased minimum charges for the current year.
The number of households in arrears rose to 131,572 in the year to March 2016, up from 123,000 in March 2015.
A report by the two organisations, 'Still too poor to pay', says just over 81,000 of those summoned had court costs of up to £125 added to their council tax arrears.
It says three years after the national council tax benefit was replaced by council-run local schemes, all but seven London councils are charging their lowest-income residents council tax.
Alison Garnham, chief executive of Child Poverty Action Group, said: 'The poorest families can't cope.
'Arrears are up and as we already know, parents are having to get loans or cut back on food and other basics to meet the new liability.'