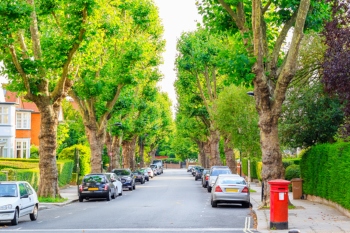 The Urban Tree Challenge Fund has re-opened for applications to enable 44,000 large trees to be planted in towns and cities.
The fund has reopened following the success of the first two rounds, Defra and the Forestry Commission said.
The trees will be planted near schools and healthcare centres and in areas with fewer trees and higher social deprivation. These will support areas to improve health and wellbeing and help connect people to the outdoors.
Up to £6m will be available for planting and care for the first three years, with successful applicants needing to match-fund the money they receive.
Chair of the Forestry Commission, Sir William Worsley said: 'The pandemic has shown us just how important trees and nature are, wherever you live.
'Through targeting funding toward areas where they will have the biggest benefits, including near healthcare and educational facilities, this fund will deliver increased benefits for health and wellbeing, as well as contributing towards the Government's ambition to increase woodland creation across England.'
A new £1m Woods into Management Innovation Fund will also open this month to help improve the condition of existing woodlands.