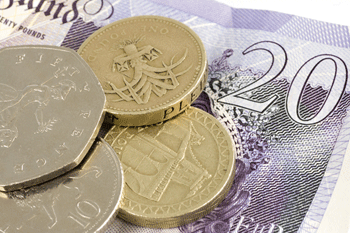 New polling data has revealed the idea of a universal basic income (UBI) enjoys support from the public - until benefit cuts or tax rises are mentioned.
UBI is a proposal to reform the welfare state by introducing a set Government payment received by all citizens, young and old, in and out of work, to ensure all their basic needs are provided for.
Nearly half of all adults aged 18-75 (49%) expressed support for the idea, according to a poll commissioned by the IPR from Ipsos-MORI. In comparison, a quarter (26%) oppose its introduction.
However, when individuals were asked to consider UBI funded through increased taxation, support dropped to 30%, with 40% opposed. When they were asked to consider UBI funded through cuts in welfare benefits spending, support dropped to 37%, with 30% opposed.
The poll found support for UBI was stronger among Labour-leaning adults (63%) than among Conservative-leaning adults (40%).
However, once they were asked to consider the practicalities of a scheme funded by cutting existing benefits support falls among Labour-leaning adults to 34% and grows among Conservative-leaning adults to 49%.
In Scotland, where last week Nicola Sturgeon announced new funding for UBI trials, more adults strongly support UBI in general (23%) compared to in England (14%). However, overall support is no higher in Scotland than in England and 31% of Scots are opposed.
Regardless of whether they support or oppose UBI, 34% of respondents would prefer to fund UBI by increasing taxes on wealth, while 28% would prefer to fund it by cutting existing welfare benefits. Only 12% are supportive of funding UBI by raising income tax.
'These new data show quite surprising levels of support for basic income in the UK, although this falls when asked to consider UBI's fiscal implications,' said Dr Luke Martinelli, author of a policy brief on UBI.
'Our findings are significant because there is currently very little polling data on attitudes to basic income per se, despite a number of longstanding social attitude surveys and the massive growth of interest in basic income over recent years.
'The data should generate interesting analysis on the political feasibility of introducing basic income in the UK – in particular, about potential constituencies of support, and the forms of basic income that appeal to different demographics – important issues about which we currently know very little.'