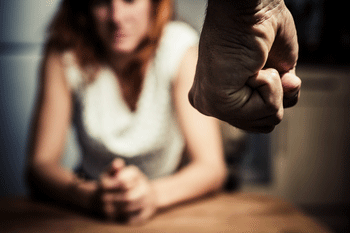 Reforms to the welfare system could increase women's vulnerability to financial abuse, a new report has argued today.
The report finds that Universal Credit could put women experiencing domestic abuse at further risk as payments are made to one bank account rather than to individuals.
Universal Credit and Financial Abuse: Exploring the links, published by the Women's Budget Group, Surviving Economic Abuse and the End Violence Against Women Coalition, says separate payments can provide a lifeline to survivors of domestic abuse.
Sarah Green, co-director of the End Violence Against Women Coalition, said: 'Paying all of a family's income to an abuser is creating a new state-based barrier to seeking safety and change. This Government says it is committed to changing the response to domestic violence across the board and is planning new legislation.
'We urge the Government to look urgently at the evidence on what a single UC payment might do and think again. And while this is happening – this is the perfect opportunity to review and then scrap the two child limit, another barrier to women's freedom and independence.'
The report calls on the Government to explore different methods of making default single payments for the remaining roll out of Universal Credit and ensure non-means tested benefits remain payable outside of Universal Credit.
It also wants a safe space for people to disclose abuse when applying for benefits, and for more training on domestic abuse for those working on the application and administration of Universal Credit.