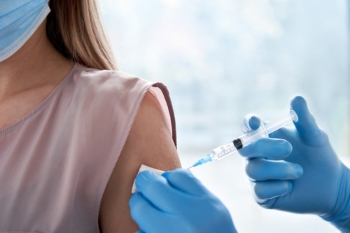 Mandatory COVID vaccines for care home workers will cause a staffing crisis that will overwhelm the sector, a trade union has warned.
UNISON is calling on the Government to repeal the law requiring all care home staff to have their first vaccination by 16 September.
It warns the 'no jab, no job' law will cause thousands of staff to quit care work. It said it has already received 'concerning' reports about care homes struggling to meet safe levels of staffing.
UNISON general secretary, Christina McAnea, said: 'Ministers have been told repeatedly that using force instead of persuasion will fail. But they've not listened and now their ill-considered policy is backfiring.
'The Government is sleepwalking into this disaster by not acting. Care is already a broken and underfunded sector that cannot afford to lose any more staff.
'The Government must scrap the 'no jab, no job' rule now. Widespread care home closures could be the consequence if they ignore the warnings. This would be disastrous for elderly people and those who cannot live without care support.'
The union highlights the Government's own calculations estimate that up to 70,000 care workers could leave their roles due to mandatory vaccination.
A Department of Health and Social Care spokesperson said: 'The vast majority of care staff are already vaccinated and we are focusing on encouraging even more staff to get jabbed to protect their colleagues and those they care for.
'Our message is clear: vaccines save lives and it is our responsibility to do everything we can to reduce the risk for vulnerable people in care homes.'
Baroness Claire Fox worries that making COVID-19 vaccination mandatory for those working in a Care Quality Commission-registered care home in England is illiberal.