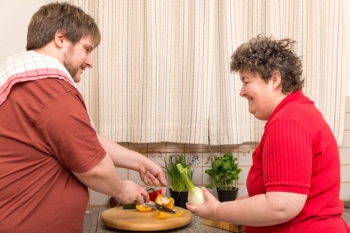 Councils have been urged to provide a 'pay rise' and respite care for Shared Lives foster carers who look after vulnerable adults in their homes.
Trade union Unite said that while some councils are 'excellent' at supporting these carers, many haven't received an increase in payments or any paid respite care for at least a decade.
It has published a four-point 'new deal' for Shared Lives foster carers that includes providing at least £315 a week for care and support, £100 a week to cover the cost of food and utilities expenses, and housing benefit to be paid in full to carers.
The union also said carers should not be 'victimised' if they challenge their pay and conditions.
Unite regional officer, Richard Stanforth, said: 'Many Shared Lives carers cannot take paid or unpaid holiday, as some councils refuse to provide respite care, and many of them have not had a 'rise' in more than a decade which is disgraceful considering the soaring cost of living in recent times.
'Most of the people they care for have learning difficulties, but the schemes have expanded the types of people they will host to include people with mental health difficulties and victims of trafficking.
'They are proud to be 'Shared Lives' carers, but some employers have victimised and threatened carers for trying to secure better rights. Their biggest fear is that they will lose the people they care for – many of whom have lived with the carers for years and have become much-loved family members.'
Previous research by Social Finance shows that Shared Lives carers save councils £26,000 per year for every person they look after at home compared to being looked after in a care home.