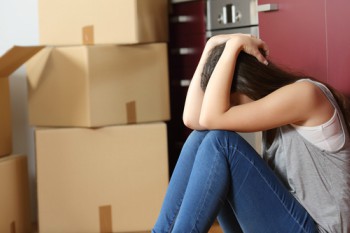 The Government has outlined plans to abolish short notice and unfair evictions for private renters in England.
The new legislation would scrap Section 21 evictions so tenants would not be worried about reporting problems with their home or being evicted at short notice.
Communities secretary, James Brokenshire, said: 'By abolishing these kinds of evictions, every single person living in the private rented sector will be empowered to make the right housing choice for themselves – not have it made for them.
'And this will be balanced by ensuring responsible landlords can get their property back where they have proper reason to do so.
Under the proposals, landlords will have to provide a concrete, evidenced reason already specified in law for bringing tenancies to an end.
A Local Government Association spokesperson said: 'Around a third of all families that councils accepted as homeless last year were made homeless by the ending of an assured shorthold tenancy. We therefore look forward to exploring the detail of the proposals that aim to ensure that landlords cannot evict tenants without sufficient warning or justification.
'However, the proposal does not address the unaffordability of housing which is a key reason why many families lose their tenancy and become homeless. To address this the Government needs to adapt welfare reforms, and reform Right to Buy so that councils can build more genuinely affordable council homes.'