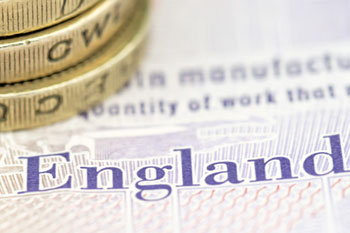 Social mobility in rural English counties is being held back by an outdated and unfair method of funding councils, according to a new report.
The County Councils Network and the County All-Party-Parliamentary Group of MPs say there is a false perception that the counties are affluent.
The report states that eight out of the bottom ten least socially mobile areas in England are county areas.
It blames the current way of funding councils and growing financial strain on their budgets as helping to embed 'a cycle of low social mobility'.
It says public services in county areas receive only £182 per person, compared to £482 for councils in London and £351 for metropolitan boroughs and cities.
Peter Aldous, chairman of the parliamentary group, said: 'An outdated and inequitable method of funding local authorities has disproportionally channelled funding towards London and the major cities; holding back social mobility in county areas, and embedding a cycle of low life chances for residents. This is unfair.'
Jonathan Werran, chief executive of think tank Localis which provided the information, added: 'Our research for the commission shows young people in London are pulling away from the rest of the country in opportunity and educational outcomes as soon as they enter school.'
Read the feature from Carl Les on how 'small tweaks' if taken together could deliver big results (£).