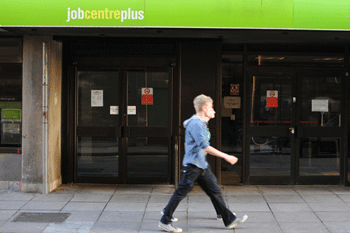 Unemployed young people will have to attend a work 'boot camp' or face losing their benefits, under new measures announced today by the Government.
A new Earn or Learn Taskforce has unveiled 'radical' plans to tackle youth unemployment, including a three-week programme to prepare jobseekers for work or training within six months.
The course, expected to last 71 hours, will include practising job applications and interview techniques, as well as extensive job searching.
The measures will also mean young people will lose their right to claim benefits if they do not find a job, apprenticeships, traineeship or work experience. Everyone under-21 will no longer be eligible to receive housing support.
Paymaster general Matt Hancock said: 'We are determined to fulfil our commitments to end the welfare culture that is embedded in some of Britain's most vulnerable communities.
'By working across government to make sure that every young person is in work or training, by opening up three million more apprenticeships, expanding traineeships, and making sure that a life on benefits is simply not an option, we want to end rolling welfare dependency for good, so welfare dependency is no longer passed down the generations.'
The Government also said it will create three million apprenticeships by 2020.