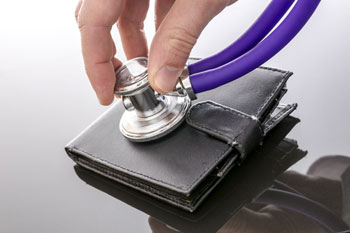 Disjointed health and social care services were placing increasing pressure on A&E departments, according to an independent health regulator.
In its latest State of the Nation report, the Care Quality Commission (CQC) also warned of a growing injustice in access to services across the country.
Its chief executive Ian Trenholm said incentives were needed to bring local health and care leaders together, which could include allowing health and social care services to pool resources.
However, council chiefs have warned that the social care system is at 'breaking point' due to increases in costs and decreases in funding.
Ian Hudspeth of the Local Government Association said: 'The scale of the overall funding picture for local government as a whole means adult social care services still face a £3.5bn funding gap by 2025, just to maintain existing standards of care.
'The likely consequences of this are more and more people being unable to get quality and reliable care and support, which enables them to live more fulfilling lives.'
He added: 'The Government must use the budget and spending review to inject desperately needed funding into adult social care and use the green paper to secure the long-term sustainability of the system.'
Unison's head of local government Jon Richards said: 'Unfortunately there won't be any significant improvement in the quality of care until the lack of training and persistent low pay in the care sector are tackled.
'Attempts to bring closer working with the NHS will only happen when social care is properly funded.'
David Williams of the County Councils Network said the CQC report was a reminder that 'investing in the NHS but not social care is a false economy.'
He said: 'Without policy and resource directed towards care in the community, with councils at the heart of integration, there is a risk we store up problems for the future.'