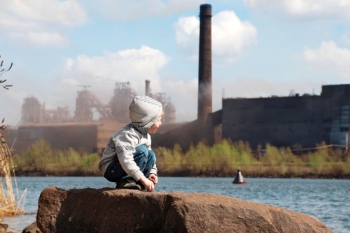 The United Nations (UN) has acknowledged that children have the right to breath clean air, a move which should help councils in their efforts to tackle pollution at the local level.
Over the last six months children from the UK, US, China, India have been demanding their right to clean air through the Freedom to breathe campaign.
The campaign, which is run by Blueair in partnership with Global Action Plan, the Coalition for Clean Air, Centre for Environment Education and Safekids Worldwide, has now collected 29,674 child calls worldwide.
Responding to the campaign, vice-chair to the committee of the UN Convention on the Rights of the Child (UNCRC), Philip D. Jaffé, confirmed that clean air will be elevated within the UNCRC through the forthcoming General Comment no.26.
Nine out of 10 children around the world are breathing in toxins that exceed safe levels which can interfere with critical stages of organ development in a child.
A recent analysis by Asthma UK and the British Lung Foundation found more than 250,000 children in 2019 where born in areas in the UK with air that exceeded World Health Organization's (WHO) 2005 recommendations.
The Freedom to breathe campaign hopes the committee of the UNCRC's acknowledgement will lead to clean air becoming more anchored within the UN system, providing authoritative guidance for states that will accelerate action on air pollution globally.
Sara Alsén, chief purpose officer at Blueair, commented: 'Blueair was founded on the belief that business should be a force for good in society. For the last 25 years, we have been fighting for every child's right to breathe clean air. I'm so proud that, today, the UN acknowledged our fight and recognized that clean air, just like clean water, should be the right of every child.'