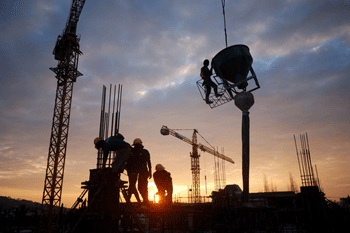 Infrastructure output in the UK has only increased by £70 per person in the past two decades, new research has revealed.
The report from Scape Group found that between 1997 and 2017, UK construction output on infrastructure increased by £6.4bn in real terms, despite record levels of investment.
It found that while London has seen the most construction output on infrastructure projects across the UK in the past two decades at £54.14bn, the North East is the most active region relative to its size.
In 2017, the North East experienced 40% more construction output on infrastructure projects than London per person, whilst the North West saw 27% more.
Mark Robinson, Scape Group chief executive, said: 'This data clearly illustrates that the north-south divide in England, starts to disappear when construction output is calculated per person. To encourage the increased delivery of infrastructure in areas where output has been low in recent years we need to continue to drive forward the devolution agenda.
'The metro mayors have a vital role to play but at the same time we need to encourage local authorities to work together to deliver infrastructure that meets their common ambitions and aspirations.'