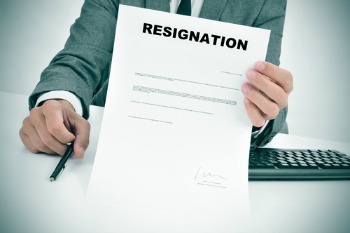 A 21-year old UKIP councillor has quit his party after being arrested over an alleged theft from his dad's antique shop.
Matthew Ellery, a UKIP councillor at Basingstoke and Deane Borough Council, was last week arrested on suspicion of theft from Squirrels Collectors Centre – a store owned by his father and UKIP branch leader Alan Stone.
Ellery has been released on bail until May 14. However the councillor has now resigned from his party to stand as an independent.
In an email seen by the Basingstoke Gazette, Ellery said he decision would allow him 'to represent the views of my constituency without interference'.
'I strongly believe in enabling all people to have a voice, as this is fundamental to maintaining our rights and to a democratic society. I will no longer be silenced or oppressed by the local branch,' Ellery wrote.
'It is no wonder so many young people feel disengaged from political parties if these parties only seek to exploit and control them once they become actively involved'.
Ellery was temporarily suspended from his party in the run up to his election last May while an investigation was undertaken into comments made on Facebook, which included describing a local resident as 'pug ugly'.