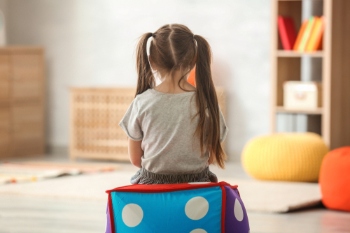 Local authorities need more support to help them find suitable placements for children in foster care and children's homes, a new report says.
A market study into children's social care by the Competition and Markets Authority (CMA) has found there is a shortage of appropriate places in children's homes and with foster carers, which means some children are not getting the right care from their placement.
Some children are also being placed too far away from where they previously lived or in placements that require them to be separated from their siblings, the CMA found.
Launched in March 2021, the study looked at the provision of children's social care in England, Scotland and Wales, across which there are over 100,000 looked-after children.
The current annual cost for children's social care services is around £5.7bn in England, £680m in Scotland and £350m in Wales.
The CMA's market study warned that the shortage of suitable placements was leading to local authorities – and therefore the taxpayer – paying particularly high prices.
The high cost of finding suitable placements is the result of shortages, but the CMA also warned that it was because of the fragmented system by which services are commissioned, which means that councils are not able to leverage their role as the purchasers of placements or to plan properly for the future.
To address these issues, the CMA is recommending that the UK, Scottish and Welsh governments create or develop national and regional organisations that could support local authorities with their responsibilities in this sector. These would improve commissioning by publishing national and regional analysis and providing councils with support to meet more placement needs in their local area.
Andrea Coscelli, chief executive of the CMA, said: 'The UK has sleepwalked into a dysfunctional children's social care market. This has left local authorities hamstrung in their efforts to find suitable and affordable placements in children's homes or foster care.'
He continued: 'Local authorities cannot be left to face these challenges alone. There are several areas where national governments should make changes to address issues in the sector, including new financial oversight of providers and the development of new bodies to support local authorities with commissioning.'