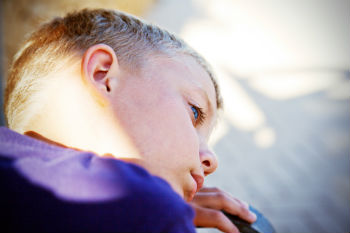 Any new Government must tackle health inequalities or risk storing up health problems for future generations, paediatricians say as they warn of the impact of poverty on the health of children.
A survey of 250 paediatricians by the Royal College of Paediatrics and Child Health (RCPCH) revealed more than two-thirds said poverty and low income contribute 'very much' to the ill health of children they work with.
The latest figures show that more than one in four - nearly 4 million - children in the UK live in poverty. It is projected this could rise to 5 million by the end of the decade.
The RCPCH survey found housing problems or homelessness were a concern for two thirds of the respondents, and more than 60% said food insecurity contributed to the ill health amongst children they treated.
About 40% reported having difficulty discharging a child in the last six months because of concerns about housing or food insecurity.
More than 50% of respondents said that financial stress and worry contribute 'very much' to the ill health of children they work with.
'Poverty has a devastating effect on child health and this report makes disturbing reading,' said Professor Russell Viner, officer for health promotion at the RCPCH.
'The health impact on children living in poverty is significant – whether that's increased likelihood of respiratory problems, mental ill-health or obesity - than children living in more affluent areas.
'Worryingly, almost half of those surveyed feel the problem is getting worse, with the combination of increasing poverty, housing problems and cuts to services meaning more families are struggling.'
'Day in, day out doctors see the damage rising poverty does to children's health. Their disquiet comes through in the survey findings and should sound alarms for the next government,' said Alison Garnham, chief executive of the Child Poverty Action Group.
'Low family incomes, inadequate housing and cuts to support services are jeopardising the health of our most vulnerable children.
'We can and must do better to protect the well-being of future generations. Re-instating the UK's poverty-reduction targets would be an obvious place to start.'