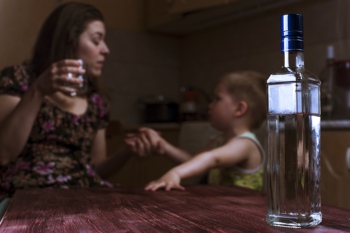 Two local authorities in Wales will pilot a new approach to helping families where there are concerns about substance misuse.
Cardiff Council and the Vale of Glamorgan Council will refer families to the Family Drug and Alcohol Court in a bid to stop children being placed in and out of care.
The court will provide parents with intensive treatment and support so they can be safely reunited with their children.
The Welsh Government has provided £450,000 to support the programme for two years.
Chief social care officer, Albert Heaney, said: 'This new approach to family courts will not only help ease pressures on the system but help transform children's services in Wales. We will be looking at the outcome of the pilot closely to consider opportunities to extend the Family Drug and Alcohol Court model across Wales.
'Our focus must be on keeping families together, through early help and preventative services provided at the right time for parents and children.'
Figures show over a third of looked after children in Wales identified as having one or more parents with a substance or alcohol misuse issue.