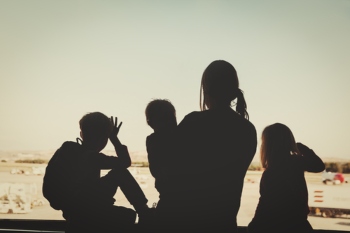 MPs have called on the Government to lift the two-child limit and return to providing support for all children through the benefits system.
Families are not able to claim child benefits for any third or subsequent child born on or after 6 April 2017 under the Government's two-child limit on benefits.
The Government argues that the policy means families claiming benefits will face the same financial choices about having children as families who are supporting themselves solely through work.
However, a new report from the Commons Work and Pensions Committee has concluded that the limit 'fails to achieve the Government's own objectives' and has consequences that 'no Government should be willing to accept'.
The policy assumes that all pregnancies are planned and in full knowledge of the Government's social security policy, assumptions which 'do not hold true', according to the committee.
The committee also said that the distinction between families on benefits and those who are working is 'crude and unrealistic'. The Government's own statistics reveal that no such simple distinction exists.
As of April 2019, 72% of families receiving tax credits were working families, while 28% of working age housing benefit claimants are 'in employment and not on passported benefit'. As of September 2019, 33% of universal credit claimants were recorded as in employment.
The Government also argues that the two-child limit might encourage parents to increase their incomes from work.
However, the committee says that this is not supported by the evidence. Instead the lack of affordable childcare and transport costs means that parents cannot increase their working hours to compensate for losses. 'Any family in this country, except the super-rich, could fall foul of the two-child limit if their circumstances changed for the worse,' said Frank Field, chair of the committee.
'This is exactly why social security must act as a national insurance scheme covering people when they're most exposed to hardship – not increase it.'
A spokesperson for the Department for Work & Pensions said: 'This policy ensures fairness by asking families getting benefits to make the same financial choices as people who support themselves solely through work, and there are exemptions and safeguards in place.'