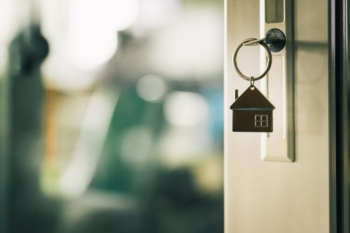 Two all-party parliamentary groups (APPGs) have called on the Government to turn empty buildings into affordable housing, after their report found that repurposing properties could create thousands of new homes.
The report, which was published following an inquiry by the APPG for Housing Market and Delivery and the APPG for Ending Homelessness, found that 20,000 homes could be created from empty local authority buildings alone.
The report also found there was potential for repurposing commercial properties, with 14% of retail unit space and 7% of office space currently vacant.
The APPGs said safeguards would be required to ensure that homes were of high quality, including strengthened standards that ensure all homes have access to amenities and are warm and well-ventilated.
The groups also said there should be clearer guidance on how local authorities can have more influence over conversions in their areas.
Ben Everitt, chair of the APPG for Housing Market and Delivery, said: 'We wanted to look at creative housing supply solutions that are available in the short-term, and hope that the Government will take forward our recommendations, which are both practical and pragmatic.
'This includes publishing data on the number of commercial properties that have been vacant for over two years and requiring local authorities to report on vacant buildings in their local areas.
'This would establish a clear picture of the potential scale of empty commercial properties which could be converted into affordable housing which is so desperately needed.'
Sign up here to receive our free daily news and jobs bulletin.