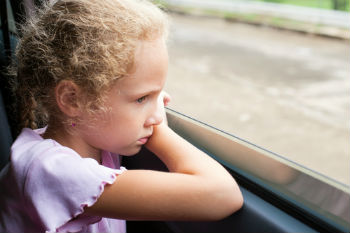 The Troubled Families programme has been extended to help vulnerable children under the age of five.
The Government will work with the 51 'Early Starter' local authorities to focus on younger children and families with physical and mental health issues.
New data shows that 71% of troubled families have a physical health problems, and 46% have a mental health concern.
As well as continuing to focus on truancy, crime and anti-social behaviour, the expanded programme will now include a wider set of problems such as domestic violence, debt and children at risk of being taken into care.
Communities secretary, Eric Pickles, said: 'The Troubled Families programme has been a brilliant partnership between the government and councils, changing the way services are run, saving taxpayers money and turning around the lives of some of the hardest to help in the country, with kids back in school, youth crime and anti-social behaviour cut and adults better able to work.
'Building on this momentum, we are now able to help even more families and deal with even more problems and I am delighted that that work will now begin in the next few months.'
The Department for Work and Pensions will also provide 300 specialist troubled families employment advisers to help adults get into work and support young people at risk of becoming unemployed.
Head of the Troubled Families programme Louise Casey CB said: 'Families with an average of 9 different serious problems need help that gets in through the front door of their home and to the heart of what is really going on in their lives.
'The Troubled Families programme has been able to do that by taking a 'tough love' approach and dealing with the whole family and all of its problems. This has been the start of a revolution in the way that we work with our most challenging families and which we need to accelerate in the years ahead.'
Recent research revealed that troubled families have an average of nine different serious problems.