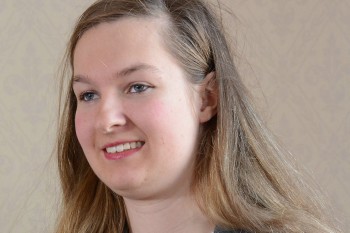 Clarissa Slade, Britain's youngest councillor, died suddenly on Monday at the age of 21.
The Conservative councillor was found at her home in Winchester where she was going to university.
Cllr Slade was elected when she was just 18 to Mid Devon District Council, where she served alongside both of her parents.
'This is clearly a great shock to everyone at the council and will affect all those who worked with Clarissa and the community she served,' said Stephen Walford, the council's chief executive.
'Clarissa's parents, who are both serving councillors here at Mid Devon, will be devastated by this news and we will be supporting them in any way we can.'
Leader of the council, Clive Eginton said: 'The devastating news regarding the sudden passing of Cllr Clarissa Slade has been deeply felt by myself, fellow councillors and officers across the council.
'As our youngest-ever elected councillor, Clarissa worked hard for her residents in Cranmore ward, Tiverton and also participated across the town as a whole in a variety of events.
'On the national stage she had also made her mark with her involvement in youth politics.
'Clarissa had an endearing personality to all those who knew her well, and we will miss her enormously. Our thoughts at this time are with Clarissa's parents Colin and Elizabeth.'